The golden rules of natural hair
Posted on July 12 2018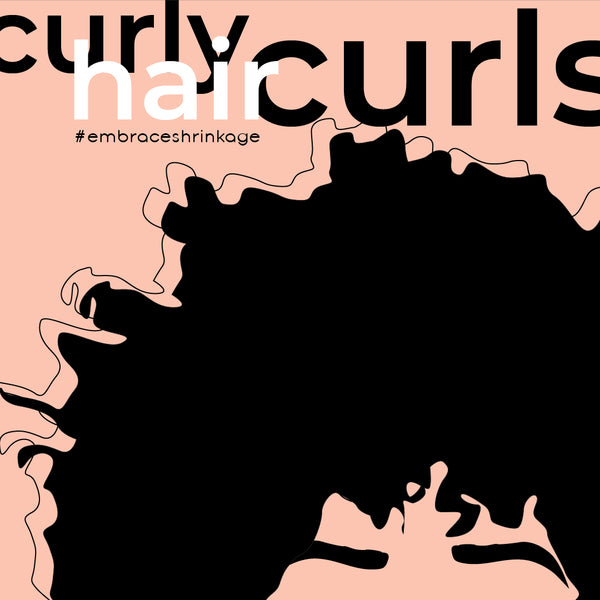 these are the laws decreed by the elder naturals, passed down through the generations. they are absolute + must be followed, for the sake of thine curls
1) you must style on wet hair
 when it comes to natural hair care products, especially adwoa beauty, the ingredients in creams or gels are fully activated in the presence of water. the water increases the slip, helps the product evenly coat the strands, + helps prevent breakage. want to make those wash n go's pop? wet hair is the way to go.
2) you must deep condition
the heart + soul of a natural hair care regimen. you want moisture? you want strength? you want softness? then this is has got to be a part of your wash day. your kinks will thank you.
3) shrinkage and frizz are a part of life
if your hair is healthy then this will inevitably occur. curly hair curls. the springiness shows that our hair is full of life + still growing strong!  length is nice, but the spring is what makes our hair unique.
4) you must use less heat
blow drying or wearing straight styles are nice every now and then, but what you may get in a silk press is never worth sacrificing the health and growth of your kinks.
5) absolutely no sulfates
girl...
6) you must embrace your hair. you must listen to your hair
every kink has a different bounce + thou shall not covet thy neighbors texture! it's always important to understand that just because you follow a fellow natural's regimen, doesn't mean you'll get the same results. remember, health is always the goal!
7) treat your kinks with love and respect, + they will love you back!
any questions for me? let me know. unti next time,
james - 
connect with me on social here: https://www.instagram.com/giamesgiovanna