melonberry™ frizz fighting smoothing gel +vitamin C
product details
our melonberry™ frizz-fighting smoothing gel +vitamin C is no ordinary gel. it promotes strong hair and increased elasticity, allowing for bouncy, luscious curls. in addition to its ability to provide and lock in moisture, it reacts as a weightless volumizer and lifts your hair to make it appear fuller and softer.
the melonberry™ frizz-fighting smoothing gel +vitamin C contains ingredients with binding properties such as panthenol (vitamin B5) and squalane to help your hair appear glossy and brilliant, thus preventing frizz in humid climates.
it also features our proprietary melonberry™ blend of kalahari melon, strawberry & raspberry seed oils, married with vitamin C, squalane, and hydrolyzed rice protein.
highlighted ingredients:
vitamin C: protects against sun damage, boosts shine and promotes healthy hair and scalp.
vitamin B5: helps to reduce frizz while sealing in moisture. 
squalane: increases shine and hair's ability to retain moisture. 
marshmallow root extract: super rich in proteins and vitamins and is known to aid in calming the effects of mild scalp ailments like eczema, psoriasis, and dry scalp; it does this with the mucilage, which is a gel-like substance that becomes slippery when wet.

hydrolyzed rice protein: helps to rejuvenate hair while encouraging a healthy scalp

Water (Aqua), Glycerin, Xanthan Gum, Polyquaternium-11, Aloe Barbadensis Leaf Juice, Althaea Officinalis (Marshmallow) Root Extract, Fragaria Ananassa (Strawberry) Seed Oil, Rubus Idaeus (Raspberry) Seed Oil, Citrullus Lanatus (Kalahari Watermelon) Seed Oil, Argania Spinosa Kernel Oil, Simmondsia Chinensis (Jojoba) Seed Oil, Fragrance (Parfum), Squalane, Diheptyl Succinate, Capryloyl Glycerin/ Sebacic Acid Copolymer, Hydrolyzed Rice Protein, Ascorbic Acid (Vitamin C), Panthenol (Vitamin B5), Phenoxyethanol, Caprylyl Glycol.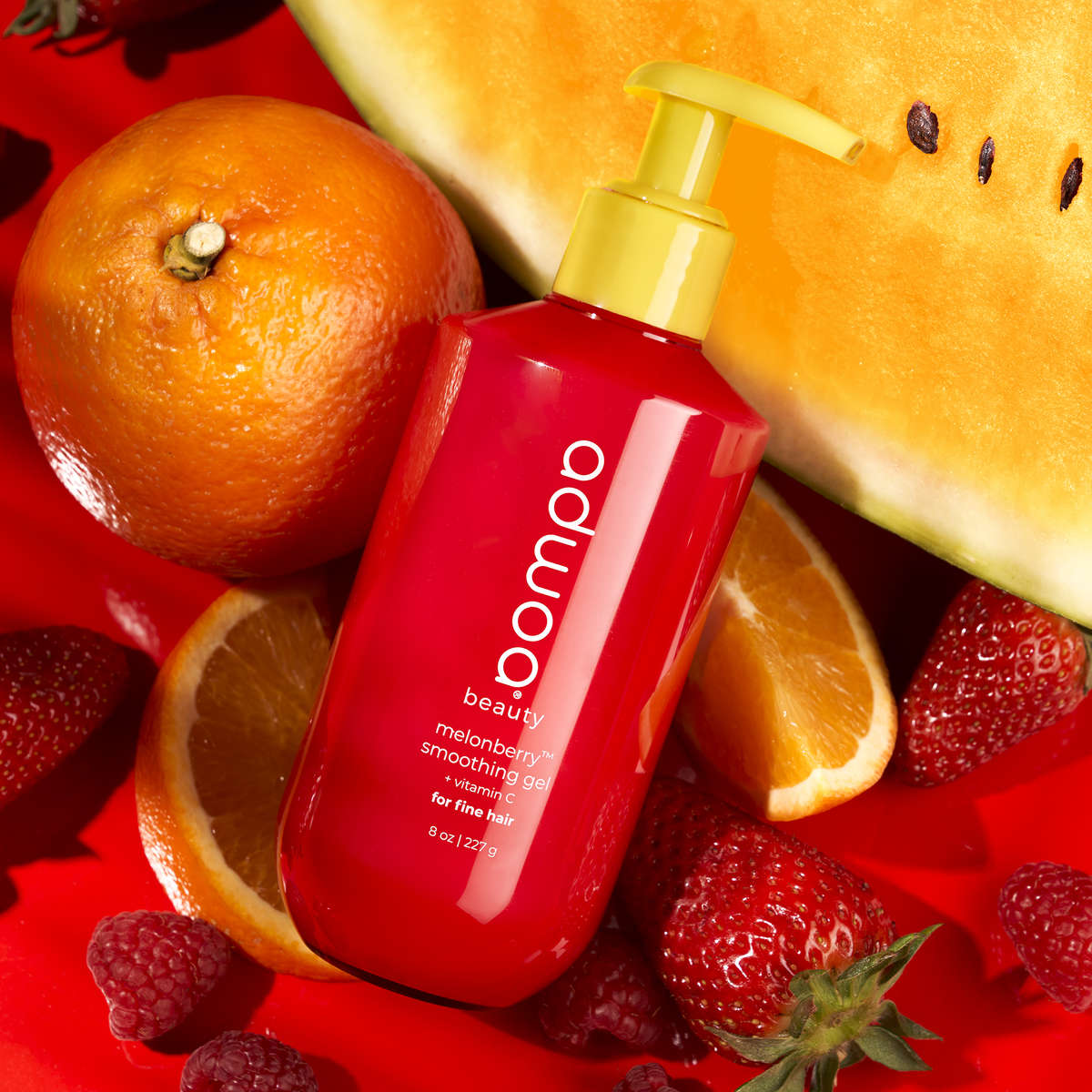 how to use:
- apply to clean wet, damp, or dry hair and style as desired.
-use a hooded dryer, diffuser, or allow to air dry.
Customer Reviews
11/01/2023
Suhaill C.

United States
Love this for my curls
Love this for my curls
10/07/2023
Mara

United States
10/07/2023
Mara

United States
I recommend this product
Melonberry Gel is my new fave gel
I love the melonberry leave in and I paired it with the melonberry gel and my curls were poppin!!! Love it. I styled my hair on soaking wet hair. I let the leave in soak in my hair for 10 minutes before I added the the melonberry gel and love it. My pics are day 1 hair of my wash and go.
07/17/2023
Shanta C.

United States
07/05/2023
Sundance Z.

Canada
I recommend this product
It's ok
It's defined my curls nice but it flaked a lot I like it to set my buns
06/10/2023
Carol W.

United States
I recommend this product
A juicy drink for a thirsty head!!
Moisturizing and fragrant, Adwoa makes products well thought out for MY hair. I've had dreads for over 20 years, and have used a LOT of different products. Adwoa's ads caught my eye with straightforward guarantees of natural moisture, stimulating cleanse, and thoughtfully designed hold for kinky hair. A big ask on a NYC subway! I was not disappointed. A car driver complemented me on what he thought was ginger, but was probably a mix of melonberry and my own essential oil spray. My hair feels light, tight, and smells amazing. I look forward to trying more Adwoa products in the future! Bless up!!
05/25/2023
Jacqueline R.

United States
I recommend this product
Nice medium hold
This gave a medium- firm hold, slight cast and smells delicious. I used it with the melon berry leave in. My wash and go lasted 5-6 days.
05/18/2023
Paris B.

United States
I recommend this product
Flakes
So I'm giving it 2 because it smells good and I think it might work for someone but not me. It's left my hair with white flakes and I used a tiny bit. I even tried again on super wet hair and it still left me with flakes. I do have a tighter curl but my hair is fairly fine. I love adowa but this was pretty rough for me. I really need to find a gel that won't flake as I usually do wash and go styling.
05/15/2023
Kayla V.

United States
I recommend this product
Great Hold
This gel gives my hair more hold and more of a cast than the Baomint gel. We're talking high density, normal porosity, tight curls, in a humid climate. I later layered this with the leave in from this same line to eliminate flakes and another gel to lay May hair juuust a bit flatter for longer.
04/25/2023
Erika

United States
I recommend this product
disappointed
Let me start off by saying I absolutely love Adwoa Beauty Products! The other 2 lines from this brand have been a Godsend! Now, as for the Melonberry line, I love the leave-in. It's light, yet, extremely moisturizing and has a great scent, which is why I was so excited to try out the smoothing gel. Unfortunately it didn't work for me. I do like the scent and the slip, hence the 2 stars, but the hold wasn't strong enough for me and it did leave flakes in not only my hair, but my daughter's as well. I don't have coarse hair at all. I have a combination of 3c/4a fine/ medium density hair, which is another reason why I was excited to try this gel. With that being said, just b/c it didn't work for me, doesn't mean it won't work for you. I've seen mixed reviews on this. Support anyway and give feedback on this product so they can have an idea on what to do differently the next time.
hi Erica, thank you for the feedback; we're sorry to hear the melonberry gel didn't work did you! if you still have the bottle, try using less product. we're finding on thicker hair using more of the gel is resulting in flakes for some people. people with fiber hair do not seem to be experiencing this. using less product should result in better, flake free results for you. in the mean time, we are researching this issue to fix it. we'd love if we can send you a bottle when it's updated to retry. thanks for your support!!
these made me think of you…