baomint leave in conditioning styler
let it ride
product details
our leave in conditioning styler is thick enough to be used for curl prep prior to using the adwoa beauty baomint moisturizing curl defining gel or curl defining cream. it can also be used alone as a styler on straight, loose or wavy curl textures.
this product is exceptionally moisturizing and recommended for hydrating dry, parched hair on a daily basis. expect a smooth + rich + creamy consistency complete with natural omega fatty acids to complement hair growth and growth retention when used as part of a healthy hair regimen.
organic ingredients + kosher glycerine was used in making this product. our baomint™ leave-in conditioning styler is vegan + cruelty-free.
benefits: moisturizing. provides slip for detangling. fast absorption to reduce drying time.
claims: no sulfates, no parabens, no mineral oils, no petroleum, no phthalates, no synthetic colors, no DEA, no drying alcohols, no propylene glycol and no silicones. vegan + cruelty-free.
baobab oil treats dandruff/dry scalp, eczema, psoriasis and rosacea.
spearmint + peppermint + wintergreen oils are anti-fungal and enriched with omega 3, 6 + 9 fatty acids.
nettle combats hair loss.
Water (Aqua), Behentrimonium Methosulfate, Cetearyl Alcohol, *Adansonia Digitata (Baobab) Oil, Prunus Amygdalus Dulcis (Sweet Almond) Oil, Cetyl Alcohol, *Butyrospermum Parkii (Shea Butter), *Aloe Barbadensis Leaf Juice, +Glycerin, *Opuntia Ficus Indica (Prickly Pear) Seed Oil, Caprylic/Capric Triglyceride (Fractionated Coconut Oil), Gaultheria Procumbens (Wintergreen) Oil), *Mentha Piperita (Peppermint Oil), Rosmarinus Officinalis (Rosemary) Leaf Oil, Guar Hydroxypropyltrimonium Chloride, *Lavandula Spica (Lavender) Oil, Urtica Dioica (Nettle) Extract, *Cucurbita Pepo (Pumpkin Seed Oil), phthalates free Fragrance, Tocopheryl Acetate, Dehydroacetic Acid, Benzyl Alcohol, Silk Amino Acids, Vanilla Tahitensis (Vanilla) Fruit Oil
*certified organic ingredient +kosher ingredient used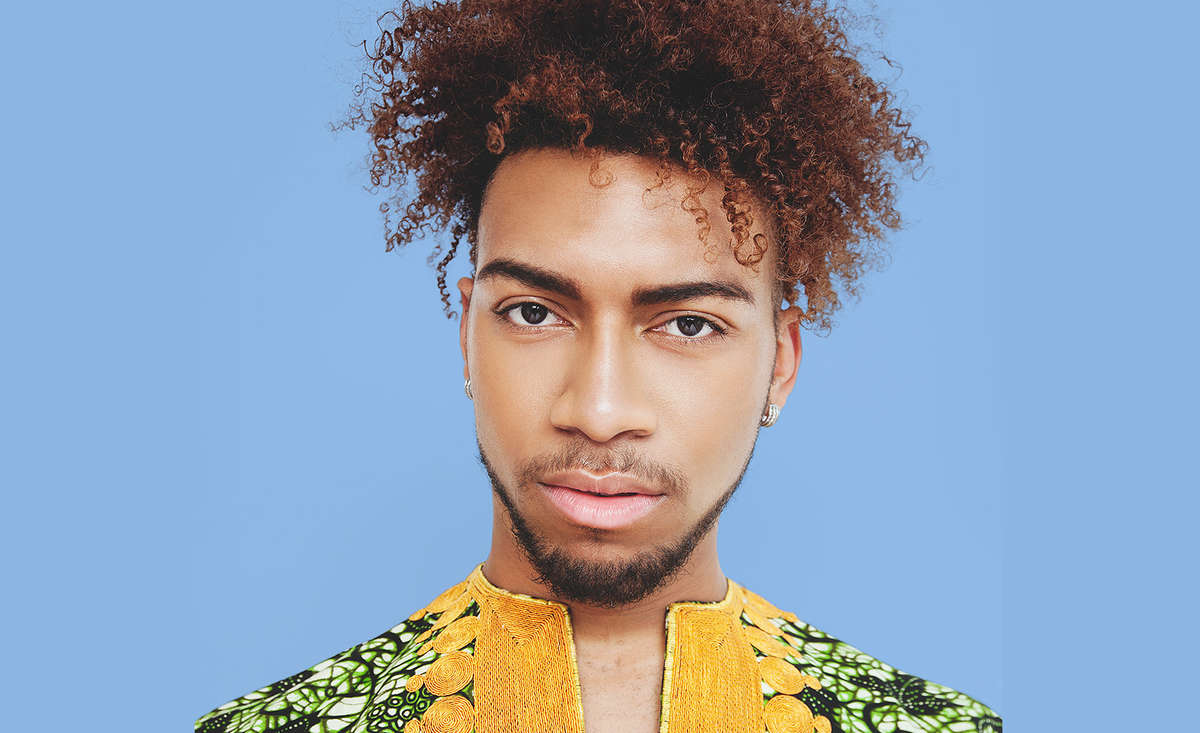 use our leave in conditioning styler with our cream OR gel.

apply our leave in conditioning styler on wet hair after rinsing out our deep conditioning treatment. rake the product through with your fingers until it dissolves. for curlier textures, this product may be used alone for your wash n go.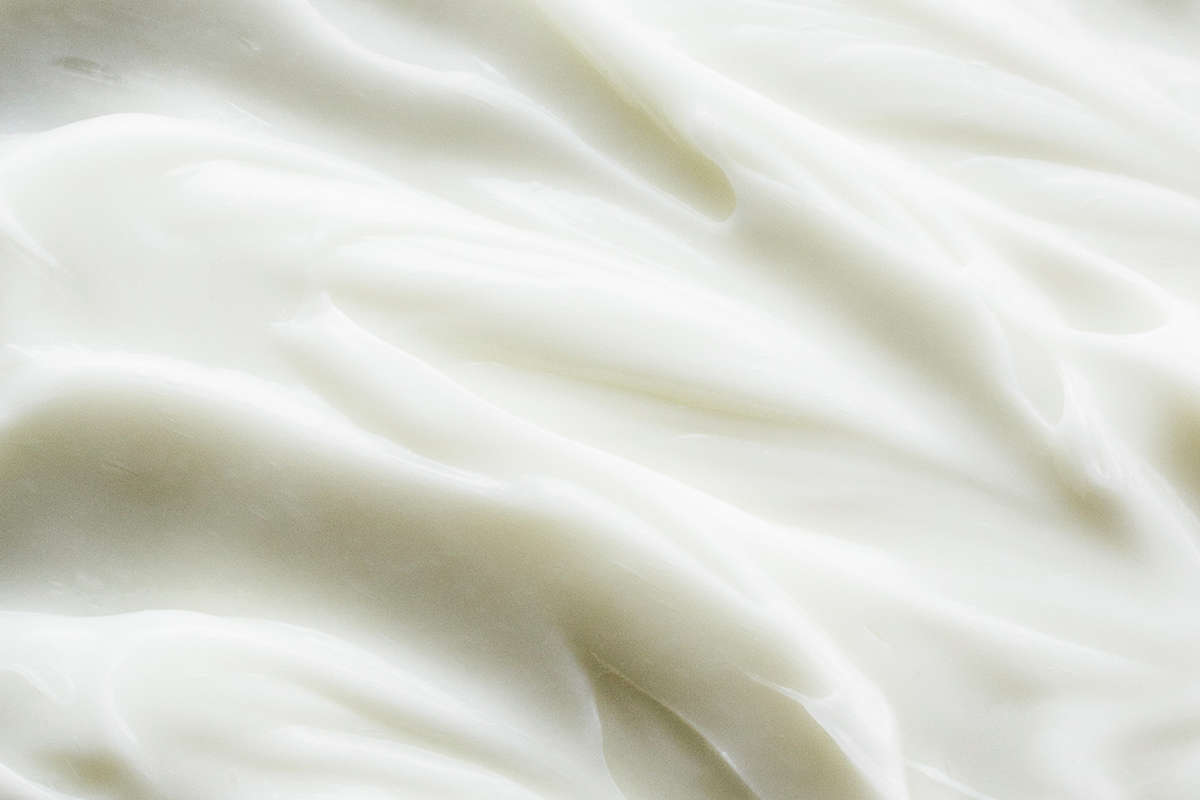 Customer Reviews
01/23/2020
nicole p.
United States
I am not sure how Adwoa does it but for ME it WORKS
i've been natural for about 20+ years and i've been struggling to find products that nourish my hair even on the days when i'm too lazy to fiddle with it. Although i've been natural for some time there have been few products that have kept my hair not looking thirsty brittle or dry. I tried the leave in and the next day at work my clients and coworkers had many compliments. " you look like you've been refreshed". I will say that having a good hair day for me has been the ultimate mental health brightner. It just works and feels great and I encourage anyone to try it at least once- a little goes a long way for me!
01/08/2020
Kemoy .
United States
Moisturizing
Very hydrating leave in. It is also quite thick so I don't prefer it for my leave out styles. Also smells great! Love this product.
01/07/2020
Monica E.
United States
Feedback!
This a quality product that my hair takes to very well. I have spent lots of money on products marketed for low porosity ***** afro textured hair, this is the best that I have used and found for my hair texture and type. I will continue to buy with hopes that the formula/ingredients don't change.
01/07/2020
Ymelda L.
United States
The moisture is unbelievable
I have never felt this kind of moisture when preparing to set my hair. See, i'm not a natural, but I used to be and I love the natural products free of all the bad stuff, naturals now avoid. My hair was thinning and falling out (now I think due to 2 things: 1 - My rheumatoid arthirits and the medicines prescribed to combat it and 2 - the onset of menopause). I've tried a million products to soften and moisturize my hair over the past 4 years, but I kept searching, trying to find products that help heal my scalp and moisturize my hair. I think I've found it in Adwoa. This product is everything hair influencer PrettyWitty77 said it was and more. All of IG is blowing this product up and I had to try it even though it's a bit pricey. Case in point, after 3 uses now, my hair didn't shed a bit this weekend, only loss 3 strands of hair when I washed it this past week. Looking forward to more wonderful wash days and stronger hair. I have purchased the shampoo (Oh Lord, you only need a drop to get lather) and it doesn't strip. I've decided to try the whole line, just no reason not to. Relaxed hair needs the same care as natural hair, so why use different products, no need. I used gel this past weekend to get my hair to hold a curl and just wow, its day 3 and I didn't roll my hair last night, I just pinned it up and I have curls still. I am a customer who will continue to use these products. Why? - they work. Period
01/07/2020
Pamela R.
United States
Best moisturizer
I'll buy again and again. This is one of the best products on the market for afro hair. Smooths, curls, and moisturizes. And the fragrance is wonderful.
01/06/2020
Chaiqua H.
United States
Amazingly Moisturizing
I have low porosity 4b/c hair that needs moisture and this has been amazing! Very moisturizing and makes my hair feel soft and manageable.
01/01/2020
Eleanor M.
United States
Baomint leave in conditioning Styler
All I can say is I love this leave in conditioner styler. It is amazing in my hair. It leaves my hair moist and not dry and brittle like it was before using the product in my hair.
12/26/2019
Jennifer B.
United States
YOU NEED TO BUY THIS
VERY WELL PLEASED
12/25/2019
Tysonia A.
United States
Love it!!!
Workers well with the other products—-LOVE IT!!!
12/25/2019
danielle p.
Canada
Amazing! I am in LUV the deep conditioner!!!
I have been struggling with an extremely itchy scalp for two years now, i've tried A LOT of different hair products that did not work and at some point left my hair feeling even more dry, itchy, and red. As soon as I put this deep conditioner on my scalp...It felt so good! My scalp was tingling and other things that made my scalp finally feel like my scalp again! I recommend this to everyone who has is LP has a dry and unbearable itchy scalp!!! So good so spectacular A must buy no matter where you live. Product is worth the sale price and the price for shipping! I live in Canada and am glad that this can be delivered here!!!
these made me think of you…